To request ACH processing:
Log into your account and navigate to the Settings drop down.
Select Payment Types/ ACH.
On this page select Request ACH Processing
This request will now be sent to our underwriting staff, once approved you will receive an approval email.
Note: ACH processing may result in adjustment to your billing; additional underwriting documents may be required in order to approve the change request.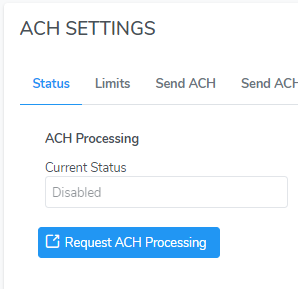 To request Credit Card processing:
All you will need to do is email Support@linked2pay.com that you would like to accept credit card payments, you will receive an agreement to sign before underwriting.