If you notice a check has processed for an amount different that what you had expected you will need to submit an Adjustment. In order to submit an Adjustment navigate to Transactions under Remote Deposit.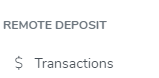 Switch to the Checks Tab and locate the check in need of the adjustment, once found click on the blue view Icon on the right hand side.

Next click on the Adjustments tab on check, and enter the current amount amount and what the new amount will be.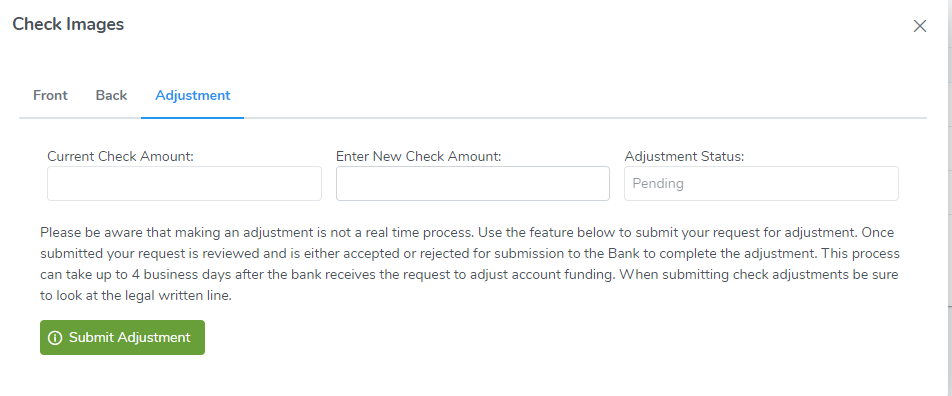 The support team will review and process. Please note the adjustment could take a few days to process.
Note* If you find an adjustment the day it was scanned before 4pm PST send the trace number to support@linked2pay.com as they can fix the amount before it processes.