To Receive a Copy on my Customer's Receipt:
This setting CC's the user's email addresses whenever customers receive a receipt. This optional setting lets you retain copies of payment receipts and provides instant notification once a customer has submitted a payment.
To do this:
Log into your site
Click on Settings

on the left-hand menu

In the section called User Access, select the pencil icon button next to the user email that should be CC'd on customer receipts
Set Email Notifications to ON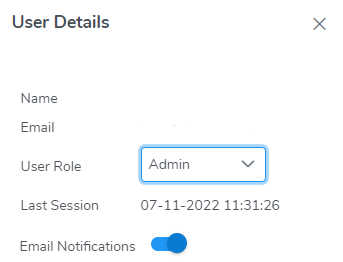 Note: If you don't want to receive these emails, simply change the setting to OFF. Users that have this option turned on will receive a copy of every receipt.